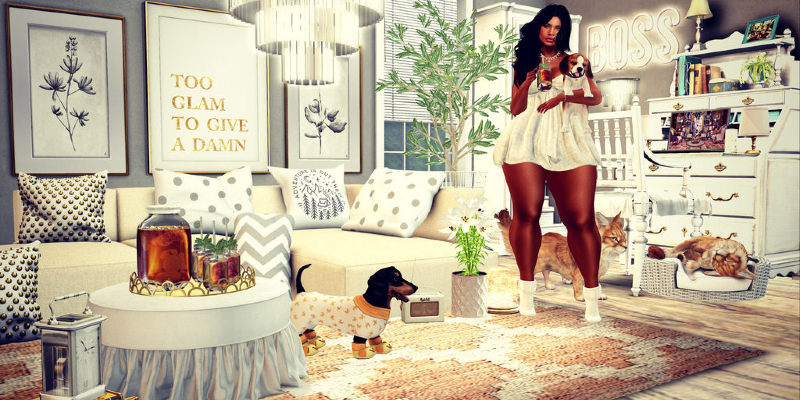 7 Top Design Occasions: Oct. 7-28, 2011
Head to the U.K. to check out the latest in contemporary ceramics in the British Ceramics Biennial, or head to the Windy City to Get a free and exclusive peek inside some of Chicago's great architectural buildings. Celebrate the art of handmade art in the long running Fine Furnishings and Fine Craft Show in Providence and participate in American Craft Week. If you're searching for ways to become inspired, or simply enjoy getting out amid other design lovers, here's our shortlist of 7 events from all over the world.
christywebber.com
TOUR — Oct. 15-16, 2011
Open House Chicago (OHC2011)
Chicago, IL
Whether you're an urban architecture enthusiast or simply a history enthusiast take advantage of OHC2011, a free event that takes the public behind the scenes of more than 100 of Chicago's very fascinating and important buildings. Hosted by the Chicago Architecture Foundation, visit everything from the transformation of the 1918 Hyde Park hotel by Studio Gang Architects to the artful Del Prado apartment building, to a garden by Christy Webber Landscapes (seen above). Other sites include the first Sears Tower from North Lawndale, Louis Armstrong's Sunset Cafe in Bronzeville, a small famous Frank Lloyd Wright house in Rogers Park, the rooftop garden of Lake Point Tower and more. The sites selected for the OHC2011 app are clustered in five areas of the city: downtown, Bronzeville, Little Village, Garfield Park, and Rogers Park, and free shuttles will be supplied that will let you hop off and on in each of these neighborhood hubs.
Program and customize your architectural itinerary and transportation details about the OHC mapping website and check out a range of other exciting programs planned for the weekend.
britishceramicsbiennial.com
BIENNIAL — Oct. 7-Nov. 13, 2011
British Ceramics Biennial
Stoke-on-Trent, UK
Enjoy the art of art in the British Ceramics Biennial (BCB) which showcases the best of contemporary ceramic clinics by makers and artists from across the United Kingdom. At the heart of the BCB is AWARD, a flagship exhibition of contemporary creative art design and manufacturing presented in the Potteries Museum & Art Gallery. One winner will be awarded a #10,000 prize on Oct. 13.
BCB opened Sept. 30; additional highlights include: FRESH, a showcase of 40 recent scholars; ReFRESH, showcasing examples of revolutionary porcelain research; and OPEN, including programming together with the region's museums, galleries, and porcelain industries.
danielessig.com
CELEBRATION
Oct. 7-16, 2011
American Craft Week
See what's happening in your state!
Celebrate the national wonders of handmade art by participating in American Craft Week. Individuals, small businesses and organizations from across the country will come together to promote awareness of American made craft along with its own distinctive market.
Galleries, artists' studios, and art guilds from all 50 states will recognize the countless ways handmade objects and traditions have contributed to the national aesthetic and market through displays, art walks and more.
EXHIBITION — Oct. 12, 2011-Jan.15, 2012
Crafting Modernism: Midcentury American Art and Design
Museum of Arts and Design
New York, NY
Research the transformation and expansion in a 25-year period beginning with the craftsman-designers of the 1940s. Crafting Modernism displays the relations between the design world that burst across the U.S. during the post-war era. The handmade thing offered a humanizing counterpoint into the system aesthetic, serving as a representative of a counter-culture way of life.
You will observe the development up through the 1960s through the work of fabric designer Dorothy Liebes, furniture manufacturer George Nakashima, silversmith Jack Prip, sculptor and designer Isamu Noguchi, amongst others. Also analyzed are designers that integrated craft techniques or aesthetics into broader manufacturing, such as Edith Heath and Ray and Charles Eames.
olbrich.org
EXHIBIT — SALE — Oct. 17, 2011
Quilts in Bloom
Olbrich Botanical Gardens
Madison, WI
It is always a joy to see fall foliage and what blooms together with the turn of the season. In Wisconsin, Olbrich's atrium is booming with an array of original art carvings. The exhibit features colorful traditional patchwork, and you're going to see how American quilting motifs are translated into exquisite garden designs with chrysanthemums and more.
On Monday, Oct 17, don't miss the chance to buy some of the flowers and plants from the show. After stocking up on floral comfort, stroll through the outdoor gardens to marvel in Japanese anemone, azure sage, and yellow wax bells and enjoy 16 acres of outdoor display gardens.
jiyoungchung.com
SHOW — Oct. 21-23, 2011
Fine Furnishings & Fine Craft Show
Rhode Island Convention Center
Providence, RI
The 16th Annual Providence Fine Furnishings & Fine Craft Show offers homeowners, interior designers, architects, and fine craft collectors the opportunity to purchase or order handcrafted furniture directly from exhibitors.
During the year, the show also occurs in Baltimore and Milwaukee; the Providence show is that the longest-running of those three.
You will enjoy seeking that one-of-a-kind lamp or armoire as you meet the artisans and learn about their design process. It is also possible to meet and greet Jiyoung Chung, the artist behind the art pictured here.
iliasernst.nl
FESTIVAL — Oct. 22-30, 2011
Dutch Design Week
Eindhoven, Netherlands
See the latest in Dutch Design in the 10th edition of Dutch Design Week (DDW) — the largest design event from the Netherlands. Workshops, exhibitions, occasional cooperation provides a platform for at least 1,800 designers to display their work, which range from industrial design, spatial design, graphic design, textiles and fashion to architecture, sustainable design and design trends. Shown here is"Nailcloud," a hanging sculptural lamp made by Ilias Ernst, among many designers which are showcased during the 9-day fest.
More Layout Events:
Sept. 23-Oct. 14, 2011, Sept. 30-Oct. 21, 2011
What is on your calendar this month? Let us learn about your favorite upcoming design events below!