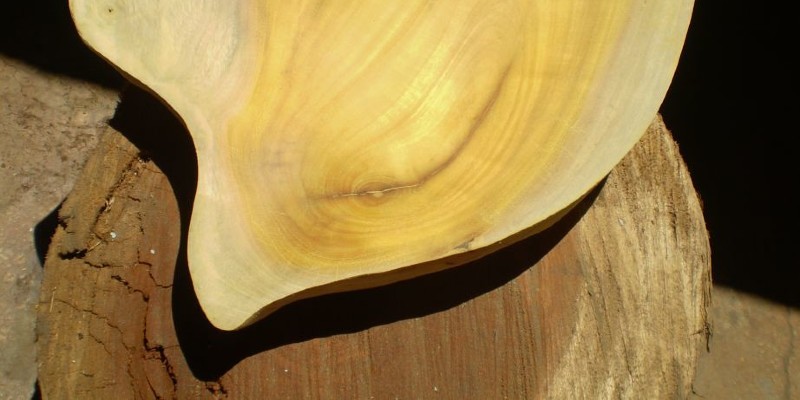 Cutting Corners: Miters Spruce Up Woodworking Projects
We know a lot of woodworking boils down to creating boxes, but it's the way those boxes change that makes jobs interesting.
One very simple way I suggest starting woodworkers add attention to simple project designs would be to cut a miter on corners. This measure adds very little time to a project, but makes a huge difference in the look.
I usually only work in a 45-degree cut, which will be simplest to make since you can mark the cut line with a speed square and make the cut with a simple handsaw. But you're not confined to the angle. With a miter saw you can change this up and change the angle.
Chris Hill
On this seat project, I cut 45-degree miters on the corners of the seat to soften the ends and add attention.
Chris Hill
Here you can observe how a corner can look by changing the angle of the miter cut.
A 45-degree cut generates a longer slope and will give the impression that the part you're working together is taller. A 30-degree cut and 15-degree cut include detail, but also make the part look wider.
However, in spite of a 45-degree cut you can change the look by changing the distance from the border that you begin the cut. Just keep in mind that with a 45-degree angle, the cut will be the same distance vertically and horizontally. This can affect performance, so plan carefully.
Chris Hill
This harvest tote includes large miters on the endings primarily to create more space and to keep from hitting on the sharp corners when placing items in the tote or taking them out. It's also a lot more attractive than 90-degree corners.
Chris Hill
This stand alone project has mitered corners on both the lip and the back. I included this just to dress up that which otherwise would have been a boxy and drab-looking project. It's oversized, hence the corners around the trunk do not detract from the function of the project.
Chris Hill
For this particular message centre project, I cut the miters mostly to soften the corners. They also add another shadow line that is pleasing to the eye.
Starting woodworkers: What is your favorite finishing detail?