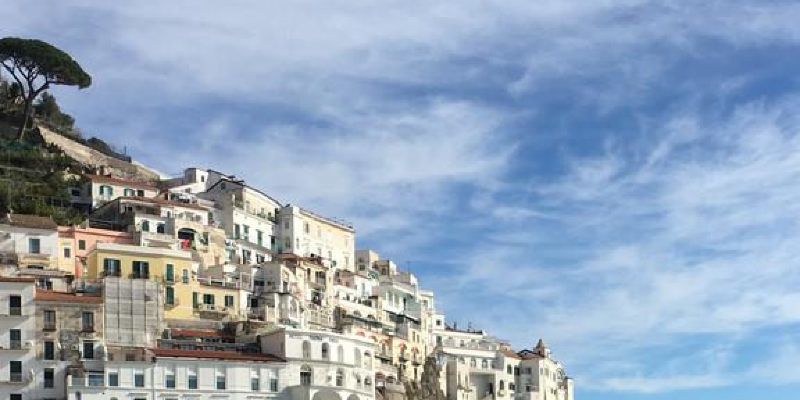 Farmhouse Meets Industrial at a Restored New Jersey Barn
The days of A historic New Jersey barn were numbered. "This barn was in horrible condition. It was looking sad and forlorn," says architect Arturo Palombo. "It had reached the point at which the homeowners needed to rip down it or revive it." Palombo understood some of the old barn's first timbers could live on in the new barn — which could be used as a pool house, guesthouse and garage to encourage the main farmhouse — although the remainder was unsalvageable.
In 100 feet, the structure had proportions suitable for a working barn surrounded by plantation acreage 200 decades ago, but in its present subdivided landscape, they were far off scale. "Stylistically the first barn was fairly trivial. We took cues from some of the native barns of the area and introduced new siding, doors, windows, hand-split cedar shingle roof and aluminum gutters and leaders," the architect says. "In the rear the client loved [The Barefoot Contessa host] Ina Garten's barn in Southampton, so we used a part of the as inspiration."
"The initial timber framing was cleaned, fumigated and then milled to our own specifications and design," Palombo states. He enlisted Amish craftsmen to rework and revive the first barn's post and beam structure, and rebuild it on a carefully chosen site which makes the most of a mountain and connects into the main house, gardens, pool and driveway.
Guest at a Glance
Location: Harding Township, New Jersey
Size: 1,464 square feet of living area, such as a sleeping loft
Arturo Palombo Architecture
Utilizing the present topography was key to the building's achievement. Because of careful positioning and Palombo's clever tinkering with the layout, minimal grading was required. A driveway leads to a three-car garage on the right. Upper living space opens out to a pool and terrace, even though a terraced garden and retaining walls made from local fieldstone browse the middle.
Arturo Palombo Architecture
A mudroom off the entry has hooks for towels and leads to changing rooms. The granite tile flooring can stand up to moist feet.
The wall has been covered in semigloss black wainscoting using a natural sisal wall covering over it. There is underfloor heating throughout the window; the customers and their guests enjoy using the house after swimming season finishes.
Arturo Palombo Architecture
The post and beam structure is the only region of the barn which the builders could save; the remainder of it was beyond repair. White walls contrast with the rough-hewn beams and reclaimed floor.
A open design unites a summer kitchen and living and dining areas. A sleeping loft takes up a part of their upper reaches.
Arturo Palombo Architecture
Papyrus Home Design did the interior layout, which mixes farmhouse and industrial touches, keeping things balanced and fresh. By way of instance, contemporary acrylic Thayla seats sit astride a wooden dining table and atop a natural-fiber carpet and floorboards which were reclaimed from a different old barn.
Dining table: Room & Board; wall paint: Super White, Benjamin Moore
Arturo Palombo Architecture
A little round kitchen table along with industrial counter stools supply more casual and intimate gathering spots. The patina on the metal seats and stools picks on the weathered gray tones of the old barn wood.
Arturo Palombo Architecture
In the summer kitchen, watery glass backsplash tiles and counters made from recycled glass reflect the light, add polish and contrast with the rough-hewn post and beam construction. A walnut cutting board relates back to the thick beams and barn timber.
The kitchen doesn't have an oven or a range, but there is a grill and an Italian pizza oven just beyond the barn doors onto the terrace.
Counters: Grey Amazon, Silestone; cupboard paint: Puritan Gray, Benjamin Moore; backsplash tile: Bisazza; cabinets: custom, Bischoff Custom Cabinets
Arturo Palombo Architecture
"This job came out so well since those were fantasy customers; they had a good deal of faith in what we had to state," Palombo states. "We wanted it to have a historic look with no cliché." The plans also pleased the local historic commission.
Now the customers may enjoy the barn year-round, while rinsing off after a swim, with friends over for pizza made in the outside oven, watching movies or giving visiting family their very own special getaway spot.