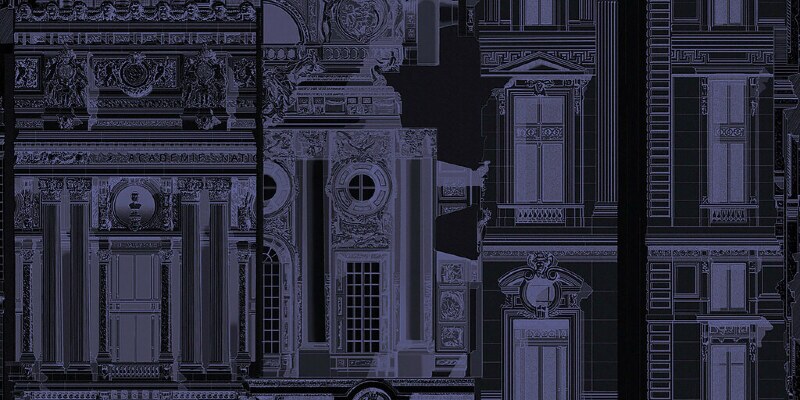 DIY Creativity Lights Up a Cozy Pennsylvania Home
Denise Sabia loves repurposing roadside throwaways to furnish her family's 1955 multilevel home just outside Philadelphia. She has turned pages out of thrift shop publications into charming wallpaper for the stairwell, a classic noodle to a kitchen shelf plus a dresser to a suitcase-filled storage device. "If you are attracted to something, bring it home," says Sabia, a blogger for The Painted Home. "With a little imagination, you will be surprised what you can produce."
at a Glance
Who lives here: Danny and Denise Sabia; their children, Camille, Lucy and Jonas; and dog Bubba
Location: Ambler, Pennsylvania
Size: 4,000 square feet; 5 bedrooms, 31/2 bathrooms
Sara Bates
What was once a massive family room now serves as the house's most important dining space. All of the dining room chairs are roadside finds that Sabia refreshed with spray paint. In reality, just about any bit from the area was either found or repurposed, for example, farmhouse dining table, hand made from reclaimed barn wood and old porch columns.
Decorating on a budget requires Sabia to dream up innovative solutions. For example, she utilized thick rope as crown molding in the dining room. She established custom window treatments using a combination of drop cloths and inexpensive fabric from an online retailer.
Toile fabric: Fabric.com; brownish curtain panels: Sanela, Ikea; light fixture: Sea Gull Lighting, Lowe's
Sara Bates
Always a hit at dinner parties, this spacious suitcase on a refinished cabinet shops spirits and bar accessories, such as custom wine bottle stoppers Sabia crafted with gold statues from old sports trophies.
Sara Bates
The family gathers with this screened-in porch full of vintage finds during hot months. A chicken coop out back homes three chickens which provide eggs to them.
Sara Bates
Sabia installed the foyer paneling and painted the ceiling stripes herself. The background above it is dark burlap; pages out of thrift shop publications paper the stairwell.
Paneling paint: Swiss Coffee, Benjamin Moore; runner: Home Decorators Collection; door paint: Provence, Annie Sloan
Sara Bates
Sabia renovated the kitchen from top to bottom for significantly less than $20,000. Her nephew built the undercounter cabinets, which Sabia had fitted using seeded glass, she then painted them with her very own blend of Annie Sloan chalk paints.
An old red wagon that Sabia found turned into a shelf in the kitchen.
Wall paint: Ethiopia, Behr
Sara Bates
Sabia purchased this hammered copper apron sink using a skirt made in an old burlap sack on eBay.
Appliances: GE
Sara Bates
She attached yardsticks and rulers she discovered flea markets into stair risers that lead to her husband's guy cave on the ground level.
More innovative ways to use vintage rulers
Sara Bates
In this camp-style powder room, vintage suitcases behave as drawers inside a dresser Sabia located on the side of the road.
Sara Bates
Sabia explains the design of the second-floor guest space as "Grandma's attic" She purchased the brass bed from a thrift shop and painted it using glossy black spray paint.
She painted most of the interior doors black and hung metal house numbers on the outside of each bedroom doorway to get a bed-and-breakfast feel.
Rug: Thyme Ticking Woven, Dash & Albert; curtains: Lenda, Ikea: blinds: Overstock.com
Sara Bates
Formerly the principal bedroom, this sunny space is now a living room on the house's second floor.
Maps and globes recur often throughout your home. Sabia made the ring from the corner here out of an old globe, and repurposed another globe half for a pedestal bowl nearby.
Wall paint: Nimbus Cloud, Martha Stewart Living; pillows, quilts: HomeGoods, Target
Sara Bates
A bunk bed, earthy colors and plenty of toys reminiscent of summertime make up Sabia's kid's bedroom. She scored the bunk bed for $15 at a yard sale and spray painted it black.
Sabia's collection of maps and globes started with these vintage Alaska road maps, which she purchased for her husband as a Father's Day gift. They are displayed on clipboards in an office supply shop.
Rug: Dash & Albert
Sara Bates
Sabia repurposed this cupboard outside her daughters' bedroom when she realized the only things stored inside were snowsuits. With the accession of a desk and electric outlets, the cupboard became a homework station for those children.
The best way to turn your closet to a workplace
Chair paint: Mustard Seed Yellow, Miss Mustard Seed's Milk Paint
Sara Bates
Daughters Camille and Lucy share this bedroom. Matching quilts provide the space symmetry although each woman has her own unique combination of pillows.
Sabia made the "You are my sunshine" artwork by painting on a sheet of wood located on the side of the road. She hand painted the Union Jack on the wooden toy chest below. Straightforward open shelves lined with metal buckets are a clean, simple and inexpensive way to maintain the girls' things arranged.
Interior paint: Nimbus Cloud, Martha Stewart Living; chevron curtain fabric: Fabric.com; galvanized buckets: Socker, Ikea
Sara Bates
Sabia cuddles outside with all the family dog, Bubba, facing a fall vignette she placed together on the fly. "My vignettes shift whenever I find something with an auction or flea market," she says. "It is really trial and error"
See more photos of the home | Show us your innovative home
Browse more houses by design:
Small Homes | Colorful Homes | Eclectic Homes | Modern Homes | Contemporary Homes
Midcentury Homes | Ranch Homes | Conventional Homes | Barn Homes | Townhouses | Apartments | Lofts | Holiday Homes