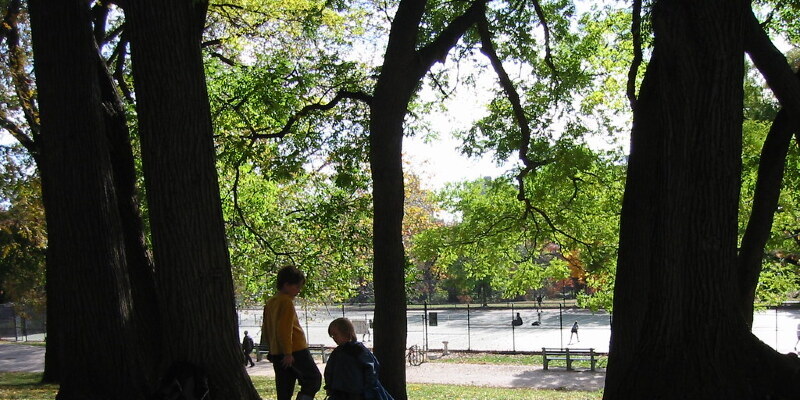 Salvage Meets Chic in an Oregon Fixer-Upper
Brandt and Chelsea Kaemingk purchased a dilapidated home on the Oregon Coast, intending to do a inexpensive fix-up before renting it out. But the Kaemingks, property professionals who operate Chic Design Investments, ended up moving in instead. Along the way they started to hone a signature appearance, using repurposed timber, secondhand locates and lots of DIY details to generate a style that is eclectic with industrial touches.
"Originally, we salvaged items to spend less," says Brandt. "But we simply grew to love it."
at a Glance
Who lives here: Brandt and Chelsea Kaemingk
Location: Lincoln City, Oregon
Size: 2,000 square feet; 3 bedrooms, two bathrooms
Year built: 1946
Before Photo
This is the first kitchen, with outdated cabinetry, countertops and floors. The couple transformed the space with new appliances, lighting and finishes, and a more neutral palette.
Whitney Lyons
Whitney Lyons
AFTER: Old cabinets were replaced with maple ones from The ReBuilding Center and painted a neutral grey. "They were a perfect match," says Chelsea.
The original vinyl flooring was replaced with a secondhand vertical-grain fir flooring that the couple treated with an ebony stain. The Kaemingks set up the countertops using prefabricated slabs of granite.
Chelsea adored some kitchen tile at The ReBuilding Center, but there were just a few bits. She purchased them broke up them to make a mosaic over the cooker.
Whitney Lyons
Upper cabinets were replaced with open shelves; the timber came from a classic bunk bed found at a town Dumpster. Brandt made the brackets utilizing wood salvaged from the property's remodel.
The kitchen faucet was purchased for $25 at Goodwill, which was also the origin for all of the silver bits on screen. "Should you visit Goodwill often enough, you'll find some great stuff," says Chelsea. "We've discovered a lot of treasures there."
Pendant lighting: The ReBuilding Center
Whitney Lyons
The architecture did not have a great deal of character, therefore the Kaemingks introduced their very own, finding beauty in the dilapidated and discarded.
The majority of the furnishings in the home are secondhand bits, for example, file cabinet. "It is the thrill of the hunt," says Chelsea.
Skull: Little Antique Mall
Whitney Lyons
Brandt made the headboard headboard from the master bedroom, covering it with a canvas drop cloth from the hardware shop. The nightstand into the left of this bed was a lucky $5 locate at Goodwill. Brandt added a foundation to the piece to make it the ideal height for a bedside table, and spray painted it a glistening white.
The wallpaper behind the mattress is sold at Target, but the Kaemingks discovered theirs at Goodwill.
Whitney Lyons
Brandt made a bed for the guest room out of 2 doors. He cut on one door in half and used each half for railings. He used the other door for a headboard, adding decorative trim to the very best.
The vintage hint is a $5 estate sale find.
Pendant light: Overstock.com
Whitney Lyons
Chelsea covered a little shelf that they weren't using with a full-length mirror at the guest room. The shelf above the mirror retains purposeful bottles and memorabilia Chelsea has collected over time.
Before Photo
Another guest room had outdated carpeting and wallpaper.
Whitney Lyons
AFTER: The Kaemingks refreshed the old guest room closets with fresh paint and hardware, and removed from shag carpet and floral wallpaper.
Whitney Lyons
A salvaged sliding barn door encloses the couple's"theater area " The handle was made from a towel pole the couple discovered at Goodwill.
Whitney Lyons
Brandt designed and built this entryway storage device using reclaimed timber from the home. The rear of this unit is coated with timber salvaged from old pallets, and is fitted with four different coat hooks from Anthropologie. Pullout drawers out of Ikea include extra storage at the base of the device, while various found baskets above hold things such as scarves and hats.
Whitney Lyons
Chelsea made an entryway shoe mat by filling a cookie sheet out of Goodwill with stones she collected.
Whitney Lyons
The bathroom was remodeled and refreshed with classic neutral colours and a generous shower.
Whitney Lyons
An open shelf maximizes space under the sink, also keeps essentials close at hand.
Whitney Lyons
Trim from Aurora Mills frames a huge mirror in the upstairs hallway. The vertical-grain fir flooring is first; the Kaemingks stained it ebony.
Whitney Lyons
A daybed anchors the upstairs landing. Brandt designed and built the piece utilizing timber salvaged from a neighbor's deck.
Whitney Lyons
"Our personality has grown so much because we worked on this house four decades ago, but we still love it," says Brandt. He and Chelsea, shown here, now live in Portland and say that big-city lifestyle has definitely influenced their aesthetic.
"I would say our style today pushes boundaries over it used to," remarks Chelsea. "It was safer, and we are doing things a little bit edgy. We enjoy things unique and a little bit funky, with a dark side to them."
Please show us your creatively furnished residence!
Read more houses by style:
Little Homes | Colorful Homes | Eclectic Homes | Modern Homes | Contemporary Homes
Midcentury Homes | Ranch Homes | Traditional Homes | Barn Homes | Townhouses | Apartments | Lofts | Holiday Homes