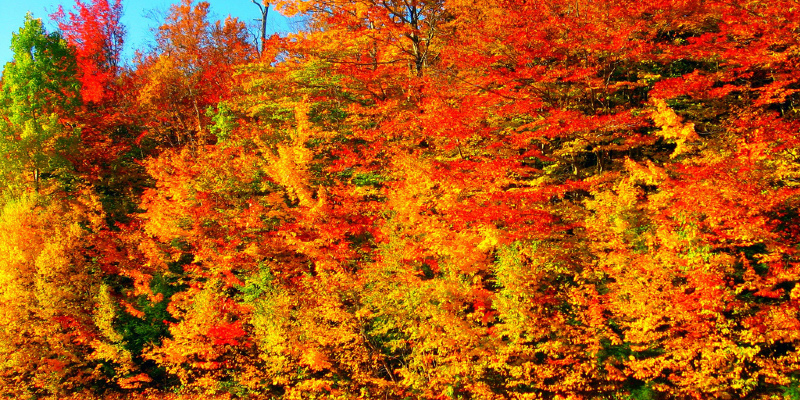 Great Design Plant: Wildlife-Loving Dwarf Fothergilla Blazes in Fall
My house is certified as a wildlife habitat by the National Wildlife Federation, and many of the plants in it draw beneficial pollinators and encourage insect larvae. One of the standouts is native fothergilla, a tree which isn't widely used but ought to be.
It is broadly adaptable to site requirements, and just knowing it is in my garden makes me feel like I am doing my part in a suburban landscape to encourage biodiversity. Birds love the cover the shrubs provide in the mixed border, and that I get to observe the foliage put on a spectacular show at summer's end.
Paintbox Garden
Botanical name: Fothergilla gardenii
Common title: Dwarf fothergilla
Resource: Native to the southeastern United States
Where it will grow: Hardy to -20 degrees Fahrenheit (USDA climate zones 5 to 8; locate your zone)
Water requirement: Medium
moderate requirement: Full sun to partial shade
Mature size: 3 ft tall and spreading to 4 ft wide
Advantages and tolerances: Wet ailments; disease and pest resistant
Seasonal attention: Summer and drop
When to plant: Anytime
Paintbox Garden
Distinguishing attributes. Multistemmed shrubs form mounding clumps using a slow rate of growth. They produce fragrant bottlebrush flowers in early summer and possess outstanding fall color. Dwarf fothergilla is disease and pest resistant and can be a U.S. native.
Here dwarf fothergilla is planted with summersweet (Clethra alnifolia) and oakleaf hydrangea at the new Thomas Jefferson Visitor Center at Monticello, near Charlottesville, Virginia.
Paintbox Garden
Popular cultivars comprise 'Mt. Airy' and 'Blue Shadow'.
'Mt. Airy' is by far my favourite and gets the best fall color. It is slow growing and includes a great branching structure; shrubs flower in early June in Vermont, around precisely the same period as peonies, and the honey-scented spikes smell heavenly. During summer the crops provide a solid mass in a mixed border; it isn't until the first frosts hit they start to blaze.
Paintbox Garden
The best way to use it :
In a mixed borderAs a base plantingNear that a woodland edgeTo provide a habitat for wildlifeIn my mixed edge I've put dwarf fothergilla facing cedars to acquire comparison later in this season. The evergreens form a backdrop for the vibrant show that will begin with the first frosts.
For a wildlife habitat, combine it with fruiting viburnums, aronia and 'Winter King' hawthorne. Add coneflowers or Joe Pye Weed to attract birds and butterflies.
Paintbox Garden
This is easily one of the stars in the autumn landscape, matched by only a few other plants. Place the shrubs in a location where they'll take center stage, and you can enjoy their beauty till the end of the season.
Line a walkway or plant a group in a naturalistic border along with other prominent natives, such as bluestar (Amsonia spp) and little bluestem grass. Additionally, it makes a fantastic companion plant to Virginia sweetspire (Itea spp).
Paintbox Garden
Planting notes. Native to the southeastern U.S., dwarf fothergilla is broadly flexible but prefers moist to wet soils in full sun. It spreads by root suckers to form cubes; eliminate the suckers to maintain a compact habit.
The foliage turns bright orange and scarlet when all has gone. The color is just outstanding.