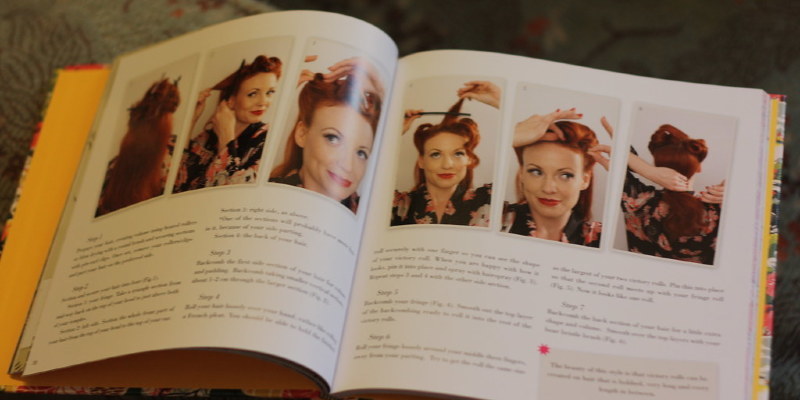 Sweetly Charming Ohio Family Cottage
Eclectic auction finds, handmade example goods, beautiful antiques and cherished family treasures have turned this household cabin into a warm and well-loved home. Donnie and Emma Salyer started renting their home in 1973 and bought it one year later. Over the last 39 decades, the couple has raised four children, renovated the house and made the garden into a peaceful retreat. The changes over the years have filled their home with one-of-a-kind pieces, a newly remodeled kitchen and plenty of grandchildren to come help them enjoy it.
in a Glance
Who resides: Donnie and Emma Salyer
Location: Madison County, Ohio
Size: 1,800 square feet; 3 bedrooms, 1 bathroom
Julie Ranee Photography
The kitchen eating area was expanded within a remodel in 2007. The vintage industrial light fixture above the table was provided to the couple by Donnie's dad. Emma stored it at the garage for 20 years until she discovered the perfect place to use it.
Wall paint: Aqua Silence, Coronado
Julie Ranee Photography
White cabinets and glass-front doors include an airy and open feeling to the kitchen. Donnie and Emma enlarged the window and tore out the shed ceiling to add light and space.
Cabinets: Home Depot
Julie Ranee Photography
The initial pantry door is among those few things that has remained untouched over time.
Julie Ranee Photography
Emma won a sizable bunch of wooden boxes in a neighbor's auction 30 decades back. Two of the boxes are utilized here within a table.
The seat behind the sofa was constructed by Emma's father, and it has remained untouched since his passing. It's used as additional seating in the dining area, just like it was initially utilized when she was a child.
Wall paint: Banana Cream, Benjamin Moore
Julie Ranee Photography
Donnie and Emma additional the bookshelves involving the sitting room and living area, taking great care to utilize the entire wall, including the area above the doorway. Family photos and other collectibles add variety and interest to the shelving.
Julie Ranee Photography
This room was the open front porch — it's been remodeled and opened up to the remainder of the property's interior. A beam was set up to replace the load-bearing wall.
Julie Ranee Photography
The Salyers added central air conditioning after moving to the home. Ductwork positioning can often pose design challenges, but here the port is well disguised at a dining room built in bookshelf. Donnie's handmade cabinetry adds to the house's eclectic style.
Julie Ranee Photography
Emma's decorating inspiration stems from nation and cabin magazines, in addition to unique auction pieces purchased over the years — such as this desk. The best is made out of vintage wooden crates.
Julie Ranee Photography
A group of vintage mirrors by a Max & Erma's restaurant remodel hangs above the patterned couch.
Julie Ranee Photography
This cupboard is another auction find. Emma transformed it by including a distressed finish and refined tree paintings. Dried hydrangeas from her daughter's garden plus a mirror purchased from the same auction sit on top. The mirror is Emma's first time decorating with gold leaf.
Custom-made white slipcovered couches were made locally to add to the cottage feel of their home, and Emma's mother's plates hang above.
Julie Ranee Photography
Donnie constructed this hutch cupboard especially for this space. To the left hangs Emma's sister's Amish bonnet — a sweet reminder of her youth.
Julie Ranee Photography
The single bathroom in the house makes sensible use of a little area. Donnie and Emma added built-in storage behind the door to house necessities. The narrow shelf, maintained with corbels, proves there is always room for a few decorative items. A little cabinet constructed by Donnie could be seen in the mirror reflection.
Julie Ranee Photography
A desk becomes a bedside table involving fitting twin beds in a guest bedroom. Emma's collection of blue and white plates adds character and attention.
Julie Ranee Photography
Emma made the toile slipcover for the seat and the ottoman. "I have a thing for hats," she says about the wall screen.
Julie Ranee Photography
The house's charming exterior boasts plenty of windows, allowing light to flood to the cabin. The open porch sat to the right of the front door.
Julie Ranee Photography
Emma's garden design makes perfect use of the narrow lot. A brick path runs down the center resulting in their garage. White privacy fences act as a foundation for Emma's large assortment of trees and plants.
Julie Ranee Photography
This vintage assortment of hydrangea is among Emma's beloved plantings. She prefers it to other newer types since it is less stiff. "I enjoy my plants to blow with the wind," Emma says.
Julie Ranee Photography
The side entrance to Emma's garden begs admittance having an arbor covered in New Dawn roses. The roses are plentiful and pink at the spring.
Julie Ranee Photography
Sundrops, ornamental grasses, lythrum, and old-fashioned flocks add colour and texture to this facet of the garden. Donnie and Emma set up a rain barrel annually to lower water prices and give plants the soft rainwater they crave.
"I really don't like to put mulch down too early," Emma says. "I want the self seeds develop until the mulch can choke them out."
Julie Ranee Photography
Purple larkspur, a fern leaf Japanese maple, daylilies and sedum are a number of the trees and plants found on the opposite side of the garden. The statue (from Donnie's dad), a pump, a seat and birdhouses add curiosity. "Don't be afraid to move things around," Emma advises. "Why stay with things that you really don't enjoy?"
Julie Ranee Photography
The few added this covered area to their garden for privacy and entertaining. One of Emma's favourite spots is to the baby-blue painted swing along with her grandma — they like to shut the drapes and read novels together.
Julie Ranee Photography
Emma's style continues in the outdoor seating area. She made the bunting and suspended permit plates for both decoration and privacy. One of those plates functions as a memory of Donnie's brother. The red chair is just another one of Donnie's dad's finds. The white chairs round the dining table are first Thonet bistro chairs.
Julie Ranee Photography
The dining table has been handmade by Donnie and Emma. They included barn siding pliers into the top of an old door — the reclaimed logs utilized as dining table legs were Emma's notion. The tree legs are from their son-in-law's tree service enterprise.
telephone: Do you live in an eclectic cabin? Share your home with us.