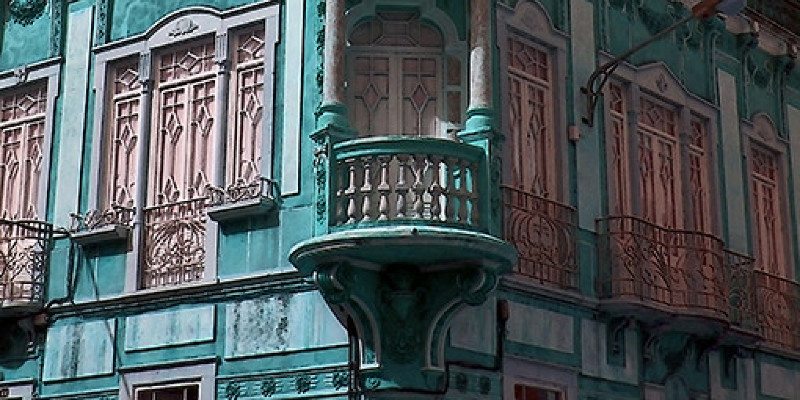 Happy Birthday to the Saarinens! Design Words of Wisdom to Celebrate
Father and son architects Eliel and Eero Saarinen could have been 140 and 103, respectively, today (August 20). In honor of this iconic Saarinens' many achievements and contributions to contemporary architecture, town planning, design instruction, furniture and life, let's ponder a few of their words of wisdom that still stand true today.
From the 1922 Chicago Tribune Tower competition, Eliel Saarinen's soaring, stepped-back art deco entry gained him a lot of focus and proceeded to become a major architectural influence. Many believe he was robbed, for he came in second place. The next year he emigrated from Finland to the United States with wife Loja and boy Eero, who was 13 at the time. The elder Saarinen went on to design the Cranbrook Educational Community, where he served as chief architect and taught, and took on the post of its president in 1932.
In 1942 Saarinen designed the first international-style building in Columbus, Indiana, that is now known for its vast collection of contemporary buildings by a stable of iconic architects, such as his son. The First Christian Church, then called the Tabernacle Church of Christ, was also among the first modern churches built from the States. The easy, linear modern design captured much attention and marked the beginning of a movement from ornate Gothic to contemporary designs such as churches. The building takes a block and is now a National Historic Landmark.
"If a building is fair, the structure is religious." — Eliel Saarinen
Amazon
The City: Its Growth, Its Decay, Its Future, by Eliel Saarinen – $12.49
The elder Saarinen consistently watched the big picture, as well as the medium-size picture along with the vignette.
"Always design a thing by considering it in its next larger context — a chair in a room, a room at a house, a house in an environment, an environment in a city plan." — Eliel Saarinen
Ken Gutmaker Architectural Photography
Eero Saarinen's popular and often-copied tulip-shaped chairs and tables have chairs and shirts perched atop stalks, Saarinen's response to jumble. The iconic Pedestal Collection was introduced by Knoll in 1958.
"The undercarriage of chairs and tables in a typical interior creates an ugly, confusing unrestful world. I wanted to clear up the slum of legs. I wanted to make the chair all one thing again." — Eero Saarinen
The Cultural Landscape Foundation
Maybe these words of Saarinen's were not more accurate than in The Miller House (commissioned in 1953), with its contemporary open plan, lively Alexander Girard textiles and stunning modern gardens designed by landscape architect Dan Kiley.
"The purpose of architecture is to shield and enhance man's life on earth and also to fulfill his belief in the nobility of his presence." — Eero Saarinen
The Cultural Landscape Foundation
With his boldest statement, the Gateway Arch in St. Louis, one big gesture drawn just right became an instant icon.
"To me the language that is drawn is a very revealing language: you can see in a few lines if a guy is actually an architect" –Eero Saarinen