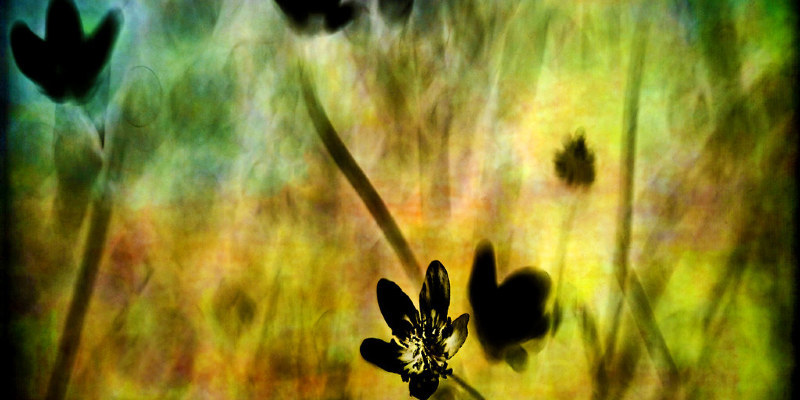 Merry Christmas From Homes on
The holiday is here, and you have completed whatever decorating you were going to do. Now is the time to sit back and enjoy the day. Join us in the passenger seat on a digital holiday drive through the extended neighborhood.
Poinsettias, backyard cedar and holly heat a cabin entrance.
Rikki Snyder
A dusting of snow turns a porch into a postcard.
Luminarias light the way New Mexico, in Albuquerque.
The Cavender Diary
A cow skull and garlands made from absolutely free scraps from the tree lot change a Dallas entrance.
Rikki Snyder
A Christmas tree on the porch says "Happy Holidays" to the neighborhood.
Cynthia Lynn Photography
Frank Lloyd Wright's home exudes the day with handmade greenery and decorations.
Cynthia Lynn Photography
Watch inside studio and Frank Lloyd Wright house
Rikki Snyder
This New York porch generates its own starry night.
Rikki Snyder
A wreath looks luxe from siding.
Julie Ranee Photography
Every welcoming entry requires its greeter.
Sarah Greenman
Ribbon-trimmed Christmas trees along with a garland make a grand entrance to the historic DeGolyer House in Dallas.
Mary Prince Photography
His job done for the entire year, Santa takes in a Boston view.
Mary Prince Photography
Every Christmas that a California family decorates their trellis gate using a wood plaque printed with words from a favorite seasonal tune.
Rikki Snyder
Crisp white: the classic backdrop for forest greens.
Rikki Snyder
A wreath of dried citrus, berries, pinecones and artificial veggies by Battenfeld Christmas Tree Farm greets visitors at the entrance to the Wilderstein House in New York
Mary Prince Photography
A pair of skis supplies a graphic anchor for greens and a luxurious bow.
Barbara Pintozzi
A skate filled with cuttings is one of the simplest high-impact decorations you can make.
Rikki Snyder
Symmetrical wreaths and topiaries suit a jewel-toned exterior in Rhinebeck, New York.
A 100-year-old iron gate adorned with a wreath designed by Marisa Lyssand opens to a traditional-style home in Atherton, California.
Rikki Snyder
A bright bow lights the way to the Village Hall in Millbrook, New York.
Rikki Snyder
A red door unquestionably has its day on Christmas. The window onto this one provides a glimpse at an indoor tree's twinkling lights.
Mary Prince Photography
In Boston, oversize pinecones and a red ribbon fill front.
Allison Ramsey Architects
Wreaths hung at railing level combine with garlands for an elegantly simple holiday house.
Mary Prince Photography
Silver baubles change a year-round topiary in Boston.
Mary Prince Photography
This house's big columns produce a dramatic look wrapped in lush boughs of evergreens and oversize red ornaments.
Rikki Snyder
Multiple wreaths get the entire home involved.
Rikki Snyder
Greenery involves the entire lawn in the festivities.
Rikki Snyder
Faux garlands and heaps of glow turn black doors into a celebration.
Rikki Snyder
Snowy white architectural details framework an entrance decorated with greens, berries and pods.
Greystone Interiors
Oversize actual wreaths make an effect in New York.
Mary Prince Photography
The perfect pairing of wreath and urn puts a festive flourish on a conventional holiday entrance.
Rikki Snyder
Apple green and blue bring updated colour to a conventional porch.
Rikki Snyder
Lush greens and an easy bow are all that's needed from a door which has turquoise and lace heading for it.
Colleen Brett
Jingle bells on bare trees and oversize decorations on the porch create a joyous scene at this rehabbed 1870s Victorian in Philadelphia.
Rikki Snyder
A wreath and jingle bells wink from a New York porch.
Bernacki & Beaudry Design Corp..
Bells, berries and branches deck an entrance in Ottawa, Ontario.
Rikki Snyder
Silver decorations onto a wreath of greens add sparkle to a traditional brick exterior.
Rikki Snyder
A basket onto a traditional picket fence provides a pretty resting area for an armful of pinecones.
Rikki Snyder
Two wreaths punctuate a string of doorways.
Rikki Snyder
A wreath and eyebrow garland framework an offset peekaboo window.
Rikki Snyder
The classic shapes of tree and swag hit a perfect balance in this entryway vignette.
Rikki Snyder
A bare fruit tree in New York dresses up for the holiday season.
Rikki Snyder
Garlands and window box–fashion greens drape a home in cozy.
Rikki Snyder
With this conventional porch, wreaths keep the rocking chairs company until it's time to see the leaves come back.
Classic Christmas design inspired the designer who dressed up this California house for a holiday home tour.
A clematis vine adds its natural greenery to some 1930s Stratton Blue–painted door in Greensboro, North Carolina.
Rikki Snyder
A winter container arrangement helps accelerate the dormant period.
Rikki Snyder
When the trees go bare, this weapon goes green.
Mary Prince Photography
Increase the tour Share your holiday home below!