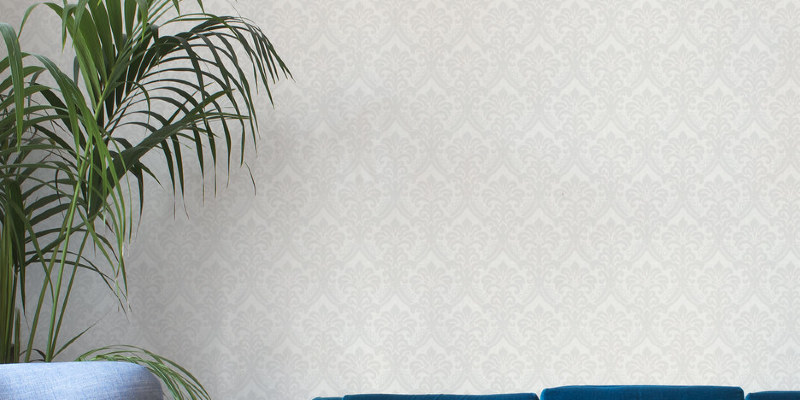 Old-World Charm Using a Twist
Finding "the one" had double significance for Auckland, New Zealand, indigenous Nick Shaw. After relocating to Vancouver, he stumbled upon a heritage house in the Grandview-Woodland neighborhood with lots of charming historical details. "Finding beautiful moldings that hadn't been painted was a rarity. Along with the big, open area upstairs really appealed," he states.
Throughout a housewarming party, Nick met his future wife, Connie. "We are a love-at-first-sight narrative. It truly does exist," says Connie. "When people ask how we met, Nick jokes, 'She just walked into my home.'"
Both married, and 13 weeks of renovations gave them exactly what they consider their own forever home. Connie says, "We wanted to do it right the first time."
in a Glance
Who lives here: Connie and Nick Shaw and their son, Wyatt
Location: Commercial Drive area of Vancouver
Size: 3,000 square feet; two bedrooms, two bathrooms and a basement suite with two bedrooms
Heather Merenda
The living room comes with a custom built shelving unit. The Shaws met a professional Irish cabinetmaker who happened to be passing through Vancouver, and had him build the device while he was in town.
Blue Chip Painting restained all of the first wood to match the custom bookcase.
Heather Merenda
The living area leads to this lounge area on the main level. The space reflects Connie and Nick's combined personal styles. "We each brought in full collections of furniture and needed to determine what would work together. The slipcovers are perfect for children," says Connie. "We can update when Wyatt is old."
The few enjoys to look at antiques fairs. On top of a small console is just one of their favorite finds — an amber-colored vintage Moser decanter.
Glycee printing: "The Chase," by Hu Jun Di, Mandarin Fine Art Gallery; desk: Asian classic; cupboard: Hansen House (now closed)
Heather Merenda
Reclaimed fir floors from Cutting Edge Hardwood Restorationsflows throughout the Primary level. "We both enjoy [natural] items — wood, stone, marble, natural materials, cottons, silks — nothing too shiny," says Connie. "Our next job is going to be to get a new front door with a massive leaded-glass window to let in more natural lighting."
Cabinet: Ikea
Heather Merenda
The stained glass windows throughout the home were inspired by Frank Lloyd Wright's designs and modified for the window dimensions. The couple decided their wall colors based on this original living room window.
The first built-in mantel shows images and prized family memorabilia at the top. The coffee table is a repurposed piano bench from Connie's childhood.
Carpet: HomeSense; couch: Ikea
Heather Merenda
Among the first and main renovations the couple tackled was gutting and enlarging the small and outdated 1980s-style kitchen. "We eliminated a single bedroom on the main floor to enlarge the kitchen," Connie says. "It was worth it the home lives so much bigger now."
Rug: Pottery Barn; seats, stools: Antique Warehouse; pendants: Restoration Hardware; artwork: Marilyn S. Mylrea Studio Art Gallery
Heather Merenda
While renovating the kitchen, the couple attempted to keep some of the house's unique character, such as the stained glass window. The brand new kitchen island offers another seating alternative.
Kitchen: Austin Kitchens; countertops: M&W Stoneworks
Heather Merenda
The couple added custom millwork light with face-frame cabinets and a tiny home office space.
Heather Merenda
The dining room opens via entrance doors into a large covered deck utilized year-round. "The deck off the back has heated tile floors and built in heaters," Connie says. "We knew we had been doing one reno, and one reno only, thus we chose to go all-out."
Heather Merenda
The few decorated Wyatt's area with personal bits and items to inspire creativity. Both Connie and Nick are music lovers and voracious readers, so they made sure there were plenty of books and instruments. Framed black and white family photographs hang over the bed.
Bedding, floor lamp: HomeSense
Heather Merenda
The main-floor toilet was the couple's biggest design challenge. Nick originally bought slabs of onyx from China. "Onyx is such a delicate material. We needed to guarantee our fabricator, M&W Stoneworks, that we would not hold them liable if there were problems during the cutting-fitting procedure," Connie says. "When we got them on the walls, my heart sank into my stomach. Everything was so dim. We needed a new plan immediately."
Victorian Custom Stained Glass added a clear leaded-glass window, and the few contrasted the onyx with glass tiles to highlight the lighter tones. An originally dark wood vanity and dark wood trim were given a coat of white paint. "The end result looks nothing like the first plan, but surprisingly enough it all came together really well," says Connie.
Heather Merenda
With help from Steelhead Contracting, Bomex Tile and M&W Stoneworks, the few completed the renovation of their master suite just in time for Wyatt's birth. "We are now a family of three at our house, and it feels fantastic," says Connie. Lofty ceilings, walls painted powder layered lighting provide the master suite an airy feel.
Vanity: HomeSense
Heather Merenda
The master suite includes an open layout. Additional skylights provide plenty of natural lighting.
Wood floors: Cutting Edge Hardwood Restorations
Heather Merenda
The pair worked with Victorian Custom Stained Glass to install the collection of leaded-glass windows over the bed and at the master suite.
Wood bench: HomeSense; bedding: DwellStudio; table lamps: Pottery Barn
Heather Merenda
Custom cupboard doors by Steelhead Contracting maintain the couple's wardrobe concealed, while ornamental boxes keep smaller items organized. A stained glass door leads to a tiny upper-level terrace.
Heather Merenda
The Shaws tore down what Connie describes as "an obscenely large garage" to make a backyard. A covered deck leads out on this outdoor entertaining area, which includes a custom waterfall wall and a rock fire-feature table.
Heather Merenda
On weekends the set can often be found enjoying a glass of wine on their deck. "Those entry doors are wide open every day from about May to September," says Connie. "This was a big part of our renovation choices: asking ourselves, how do we use the space? What will work for our life?"
Your turn: Share your remodeled house with us!