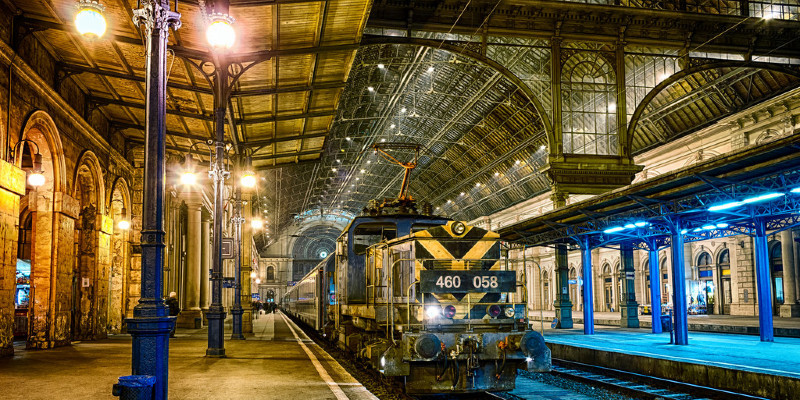 Artistic and Peaceful at Ann Arbor
Simple design may still be warm and cozy, as evidenced by blogger Alli Michelle's home outside of Ann Arbor, Mich.. Alli lives with her husband and two very curious cats in a small community, where all of the houses were constructed in a similar fashion. They adore their community but wanted to create their modern-style house feel like a home without making big adjustments and shooting away from the house's value.
"We adore simple layout, but we also want a home that feels lived-in," says Alli Michelle, who writes about layout at her website, Hooray. The twosome welcomed the struggle, and with a couple of coats of paint and a personalized mix of modern and classic pieces, they were able to create a place they can call their own.
The guest room is Alli's favourite room in her home. Both big windows allow in beautiful lighting, and the bed is super comfy. "Plus," she says,"it is always cleaner than our room!"
Cabinets: LILL sheers from IKEA
Bedding: IKEA
While Alli loves to decorate, she had to hold herself back in certain regions since she and her husband want to maintain the house's resale value. Resisting the urge to put up fun classic wallpaper has been hard, but her combination of modern and classic pieces gives her home a unique sense of style.
Alli's also made many of the items in her home by hand. She left many of the cushions, and recovered the lampshade near the couch with a fresh striped fabric.
Sofa: EKTORP out of IKEA
Side tables: LACK out of IKEA
Flotaki Shade: LUDDE out of IKEA
Alli enjoys shopping for art and knickknacks around Etsy's great curated classic and handmade superior stores (AM Radio, Be Still Shop, and Mengsel Design are a few of her favorites). But like the pieces in her entryway, the majority of the products in the rest of her house is a mixture of thrift-store finds and pieces from stores like Crate & Barrel and IKEA.
Bench: Antique
Chalkboard: LUNS from IKEA
There is limited seating in the living space, therefore Alli put a pile of poufs and cushions nearby for casual guest seats. The pouf was found locally, and she left the cushions with a few favorite fabrics.
A pastel color palette leaves the dining room a relaxing and relaxing spot for Alli and her husband . The painting — which Alli found at a secondhand store — was the perfect fit for this softly lit room. "Thrifted items are usually the most exciting pieces, because they're more arbitrary and unique," says Alli. "Plus, I really love getting to repurpose something"
Interior color: Sultana by Martha Stewart Living
dining table and chairs: Target
Pendant: MASKROS from IKEA
Alli's home is blessed with abundant natural light, which she embraced by using absolute and light colored curtains throughout her home. This light is very helpful for these rows of simply potted plants. A framed print by Robert Doisneau rounds out the vignette.
The spacious kitchen space sits right off of the dining space, making a perfect set up for supper parties. "We love with a location that we have produced our very own," says Alli. "We could curl up on the couch and read a book, or only cook together in the kitchen for a Saturday movie night in."
Counters: Granite
Flooring: Oak
To add a color to her kitchen without making drastic changes, Alli made a simple window covering striped IKEA fabric.
Plenty of little vignettes accent the walls of Alli's home. These displays add personality and style without having to create any big, permanent changes. "I frequently gravitate towards particular cute things that I can't resist, like stripes, florals, and little collectible bowls and tiny vases," says Alli.
The mattress frame in master bedroom was hand-built by Alli's husband out of walnut and stained with a natural stain. Alli used the same IKEA curtains from the guest bedroom in her bedroom for a soft, romantic look.
Cabinets: LILL out of IKEA
Bedding: IKEA, handmade pillow
Side table: Goodwill, legs painted Sharkey Gray out of Martha Stewart Living
A sweet classic fan is propped up with a couple of old books the couple has collected.
Another simple vignette tops a dresser in the couple's bedroom. Alli enjoys to accent with knickknacks, but because of her two nimble cats, she still has to be careful where she places these displays. "We've learned to create quite a couple of decorating choices according to our pets, like having slip-covered furniture without a breakables at low heights," Alli says.
Photography by Andrea Dozier
More Tours:
Scandinavian Style with a Twist
Eclectic Coastal Home in Holland
Art-Filled Pied-á-Terre in Washington, D.C.